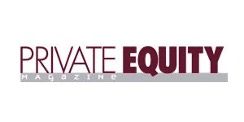 The M&A boutique Gimar & Co welcomes AEC Fintech and its founders, Stéphane Olmi and Adrien Choquet, who specialise in supporting financial institutions, fintech and insurtech. Objective: to set up a Finance division to advise on M&A and fund raising in a disruptive sector.
Gimar & Cie is renamed Gimar & Co on the occasion of its merger with the AEC Fintech team and thus strengthens its support for financial institutions, fintech and insurtech. Created in 1999, the midcap M&A boutique Gimar & Cie has developed expertise in the banking, financial services and insurance, telecoms, energy and infrastructure, engineering and oil & gas and real estate sectors through the assignments it has carried out. Headed by former Senator Philippe Marini and Christian Giacomotto, Gimar has built a reputation as an independent advisor on the midcap market, where it can combine very good sector expertise with the involvement of senior professionals. A concept close to that of Stéphane Olmi, founder of AEC Fintech with Adrien Choquet (ex-HSBC).
A "boutique" spirit In creating his boutique in 2016, the former M&A banker of Lazard and Grant Thornton CF observed that major banks often don't know how to "serve" the smid market by combining a senior level of expertise with a strong proximity to executives who expect more than just process management. The second observation was the central role of digitalisation and the importance it was going to take in the financial sector while realising, on the occasion of a mission, that France had a lot of new actors with little or no public support. AEC Fintech has thus built up a strong experience in this field, based on its knowledge of the major financial institutions "forced to go digital" and the young innovative companies that are shaking up the sector. For example, the company has provided long-term support for the build-up policy of Apicil (Equitim, RocheBrune, FundShop, Skandia France, The OneLife Company, etc.), whose turnover has risen from 1 to 3 billion euros in just a few years. The M&A advisory team has also worked with many local funds (Charterhouse on the acquisition of Siaci Saint Honoré among others) on deals of various sizes (between €10 and €400 million in enterprise value), which makes it familiar with both venture funds and specialised players such as BlackFin or Weinberg CP.
A common culture After several missions during which the co-founders of AEC crossed paths with Olivier Jolain and Philippe Marini from Gimar, the idea took the form of setting up a Finance division that would bring together their respective skills. Sharing a common "old-fashioned" boutique culture with a mix of very experienced staff and younger people who are keen on digital, the idea makes sense, especially as there is an urgent need for major financial institutions to respond to the challenges of digital, which are challenging and "disrupting" many of their acquired positions. Gimar & Co's specialised team should be successful, thanks in particular to its very good knowledge of a world with a significant regulatory context. It is capable of responding to the demands of demanding company managers who are looking not only for real expertise, but also for knowledge of a range of innovative start-ups that are struggling be noticed by large groups.
By Franck Caron
Any questions ?