Sector: Fintech
Prioritizing growth and resilience through Fintech
Cutting edge, ambitious financial technology companies and related deals are leading growth in the digital economic environment. All companies, consumers, investors and professionals will take part in the changes that will affect the composition and structure of the global economy.
Investment banking tailored to Fintech
The leading Parisian M&A boutique specialized in Fintech, Insurtech and Regtech.


A team of 12+ investment bankers tapped into the emerging technology sphere.

An extensive network of relationships with European banks, insurance companies, asset managers, mutual institutions, private equity firms and regulators.

Distinguished as an independent French boutique with profound experience in the specifics of bank, insurance and asset management transactions.

Investment bankers with first-rate deal-making experience garnered at renowned investment banks.

Helping Fintech entrepreneurs to raise capital and/or exit with top-notch investors or buyers.

Advising incumbents to identify the best opportunities in the global Fintech ecosystem.
The fintech universe
A universe of innovative companies led by visionary tech entrepreneurs who are disrupting financial services through groundbreaking tech .

Wealthtech
Robo-advisor, savings, alternative finance

Lending
SME lending, alternative lending, scoring tools

Security
Cybersecurity, legaltech, blockchain

Insurtech
Neo-insurance, claims management, digital BtoB and BtoC brokers, connected insurance

Neobank
Bank as a Service, aggregators, SME banking

BtoB
Trade finance, cash management tools, data management tools

Tech for finance
Open banking platforms, APIs, neo-core systems, artificial intelligence

Regtech
Risk management, KYC/KYB solutions, compliance, reporting

Payment
Money transfer, FX, Alternative payment solutions, BtoB payment
How to create Fintech opportunities in 2020's uncertain landscape?
After years of exponential growth in fundraising and Fintech's M&A's transactions, the Covid-19 health crisis has shaken up the established order. 2020 will be an unusual year. Difficulties will certainly arise, but it can also be a year of opportunities for agile, leading players. In this exceptional context, more than ever, Fintech entrepreneurs and incumbents need experienced investment bankers to guide them and emerge stronger to face the post-crisis Fintech ecosystem.
Captained by award winning experts
Stéphane brings his deep experience from AEC Fintech, the leading Parisian M&A boutique specialized in Fintech, Insurtech and Regtech that he founded, to the forefront of Gimar & Co's financial services leadership. His extensive network of relationships across European banks, insurance companies, mutual institutions, private equity firms and his advisors is a gateway to our boutique's and your venture's future success.
MergerMarket's League Table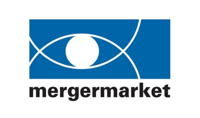 LEADER OF INSURANCE LEAGUE TABLE IN FRANCE 2009/2016 (*)
(*) Criterias: Ranking by volume
and by individuals
2018 Leaders League ranking

EXCELLENT" RATING IN 2016, 2017 & 2018 FIG* TOP INVESTMENT BANKS IN FRANCE
*Financial Institutions Group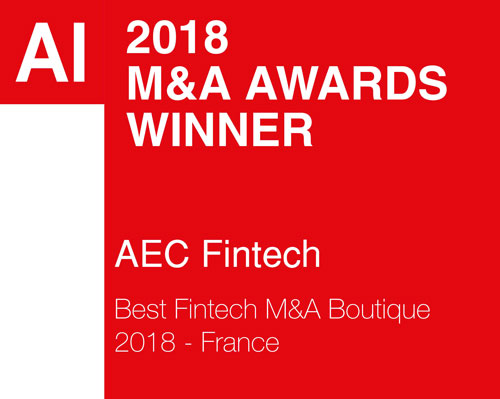 BEST FINTECH M&A BOUTIQUE 2018-FRANCE
Contact us
9 Avenue de l'Opéra,
75001 Paris, France
+33 1 55 04 71 00
contact@gimarandco.com