A transaction advised by the AEC Fintech team who recently teamed up with Gimar & Co.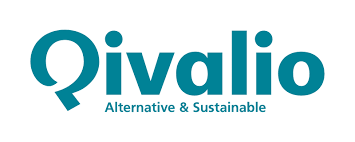 Paris, Lyon, 29 June 2020 – Qivalio, the French credit rating agency registered with ESMA
and ESG analysis and consulting agency, today announces a capital increase through funds
raised from Andromède, the Hériard Dubreuil family's investment holding company.
Élie Hériard Dubreuil has been appointed Chief Executive Officer of Qivalio.
Emmanuel de La Ville, the founder of EthiFinance, Qivalio's ESG arm, and Philippe Tastevin
are also members of the company's general management.
Élie Hériard Dubreuil has declared: "I thank for their trust all the Qivalio's Board members
and institutional investors. Our joint objective is to build a leading European player in terms
of financial and sustainable research, rating and advice. We, the Qivalio's women and men,
will fulfill this mission, out of Paris and Lyon, whilst preserving our independence."
The eight Board members are: Pierre Ducret (Chairman), Monique Barbut (Independent non
Executive Director, INED), Caroline Bois, Blaise Ganguin, Dominique Hériard Dubreuil,
Bertrand Jounin (Apicil, representing the institutional investors holding their joint stakes in
Club Rating), Jean-Florent Rérolle (INED) and Carol Sirou (INED).
Pierre Ducret has added: "A fair transition is core to our strategy. In the current context,
exacerbated by the Covid-19 crisis, debt corporate financing is going to increase the demand
for SMEs' credit ratings in Europe. At the same time, demand for ESG services, and in
particular Qivalio's specialty of ESG integration into credit analysis, is growing unabated. In
these circumstances, the entry of Andromède in Qivalio's capital is happening at the right
time for the Paris financial centre. With the financial and human resources it contributes to
the company, our new majority shareholder confirms Qivalio's positioning as a tool of choice
for European corporates and investors."
Julien Rérolle, Qivalio's founding CEO, has wished to end his executive duties after 16 years.
He will keep following Qivalio's development as a Board censor.
Any questions ?